The season of the Lake Shirakaba Waterfront Market has arrived!
There will be fresh local vegetables for sale, gourmet kitchen cars, and live music.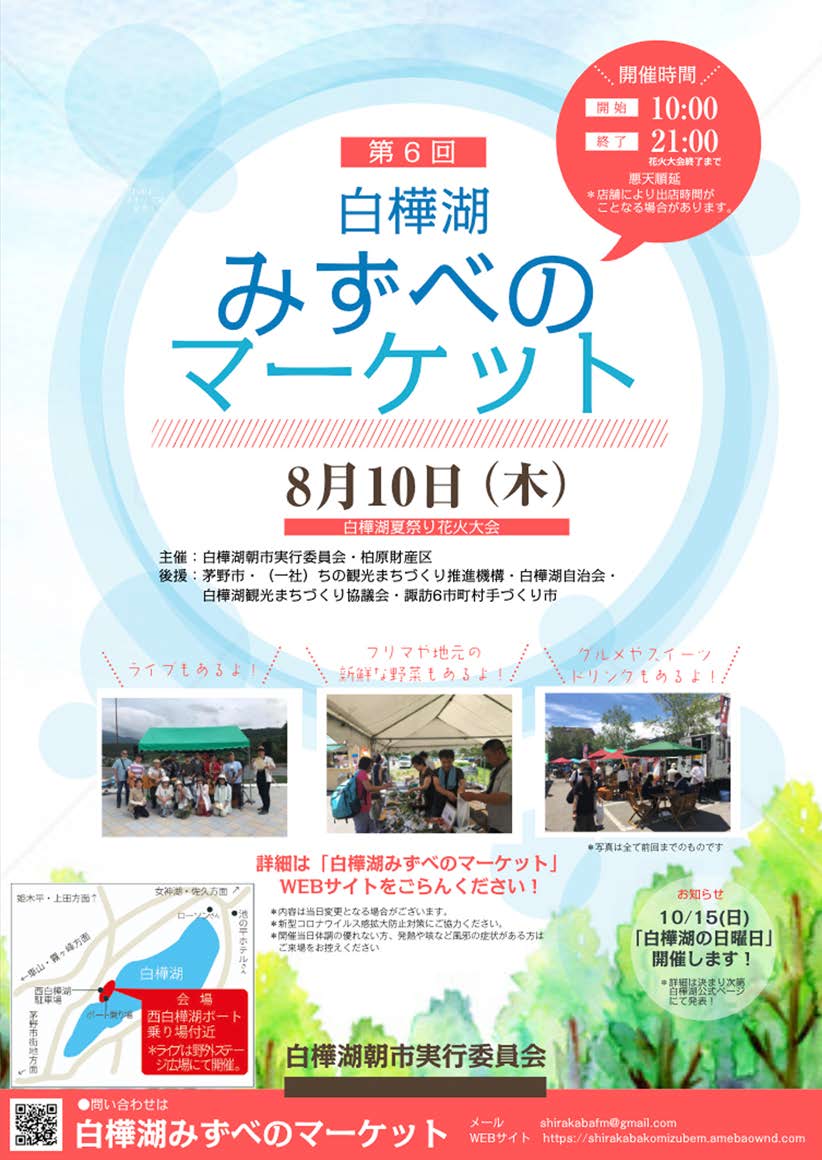 This year the market will be held only on August 10, the day of the Lake Shirakaba Summer Festival Fireworks Show, and we hope you enjoy it while viewing the fireworks.
Although it is a weekday, the following day is Mountain Day (a national holiday), so please come to Lake Shirakaba and enjoy the festivities and fireworks.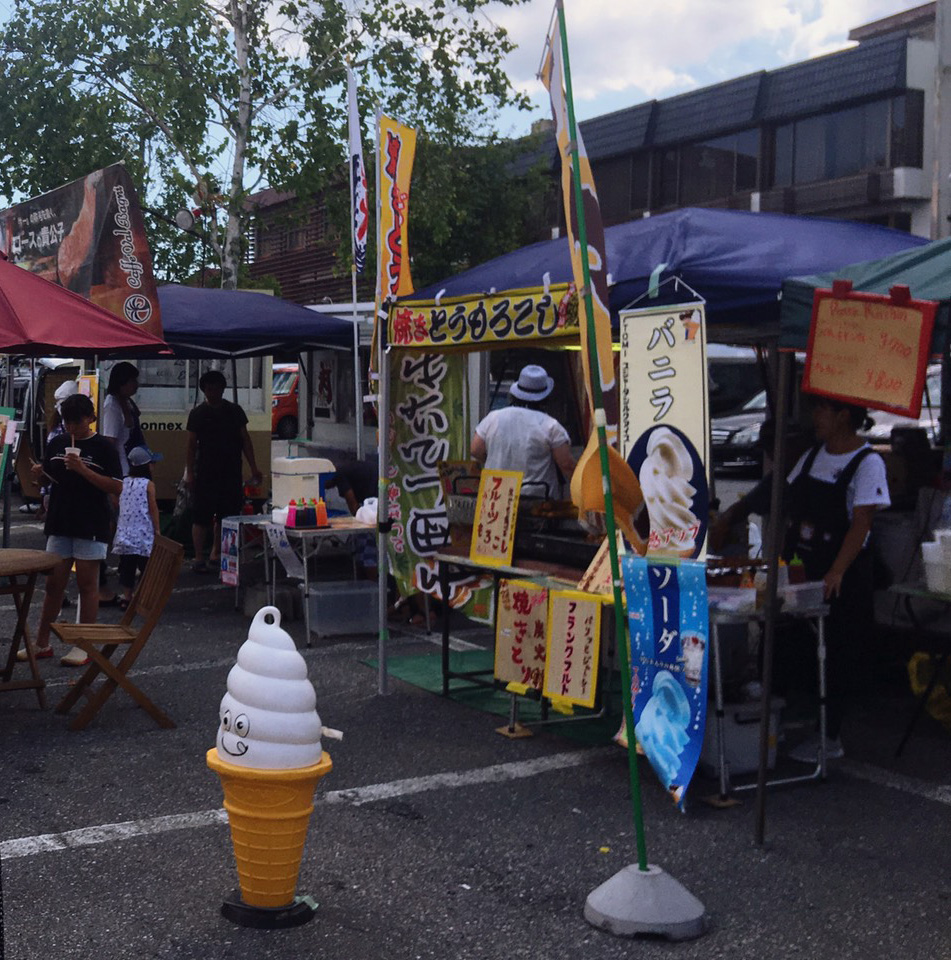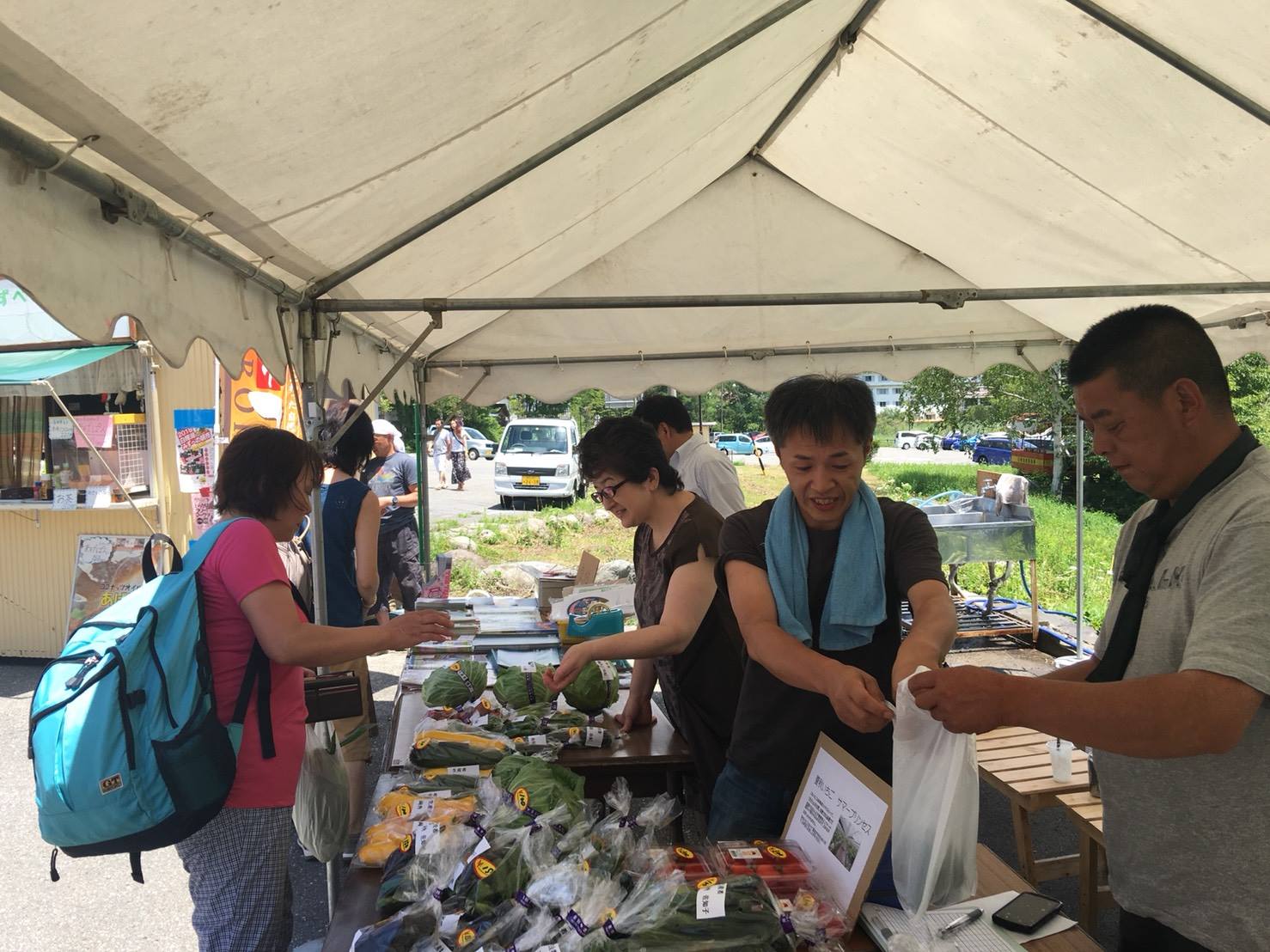 Date: Thursday, August 10, 2023 (subject to postponement due to inclement weather)
10:00 a.m. to around 8:30 p.m., until the end of the Lake Shirakaba Summer Festival fireworks display.
*Hours may vary from store to store.
Venue: Near Lake Shirakaba western boat pier *Live performances will be held at the outdoor stage square.
Organizers: Lake Shirakaba Morning Market Executive Committee, Kashiwabara Property District, Lake Shirakaba Tourism Town Development Council
Supported by: Lake Shirakaba Community Association, Suwa 6 Municipalities Handmade Market
We look forward to seeing you there!
For more information, please visit the website of "Lake Shirakaba Waterfront Market".
https://shirakabakomizubem.amebaownd.com