The "Pilatus Hill Waku Waku Festival" will be held at the live music venue in the sky, "Pilatus2"!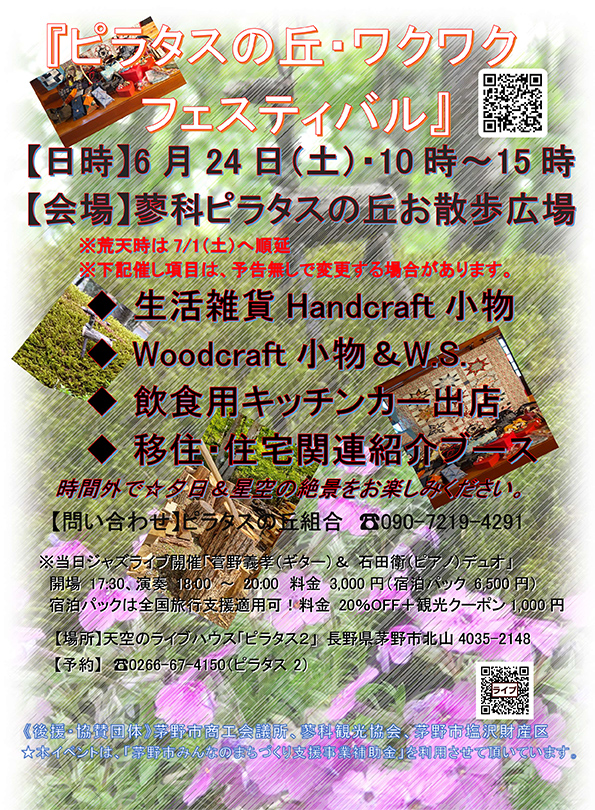 From everyday necessities to handcrafted goods, kitchen car food vendors, and even a booth for information related to moving to the area and finding local housing, there's something for everyone. Even after hours, you can enjoy incredible views of the sunset and starry night sky.
Date: June 24 (Sat.) 10am – 3pm
Place: Tateshina Pilatus Hill Strolling Area
From 6pm, there will be a jazz concert.
For more information, please call 090-7219-4291.