In the area around Mt. Nyu the Tsugazakura flowers (Phyllodoce nipponica) are blooming.
Tsugazakura are evergreen shrubs typical of Japan which belong to the family of the Ericaceae (like the rhododendrons).
They grow on rocks at high elevations and their flowers are about 1cm.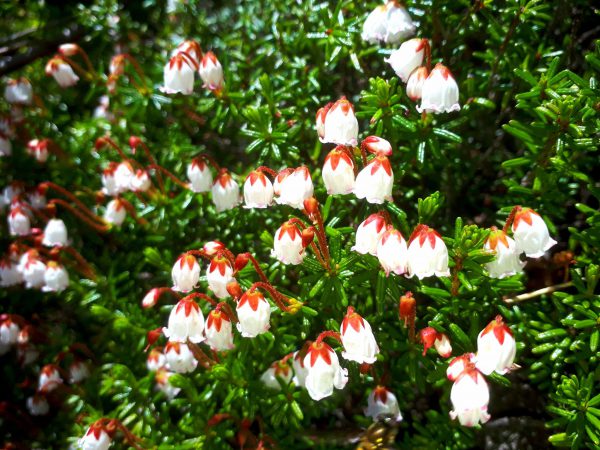 If you pass through Shirakoma Pond on the way up, on a sunny day you will get to see the scenery below.