Iwakagami (Schizocodon) pink flowers are in bloom in the Northern Yatsugatake, all over Tsuboniwa Natural Park. The Japanese name of the flower is made up of the word "rock" and "mirror", as these flowers often grow on rocks and have shiny leaves that remind of mirrors.
You can get to Tsuboniwa Natural Park using Kita-Yatsugatake Ropeway. It takes about 30 min to make a lapse around the park and there are plenty of colorful alpine flowers.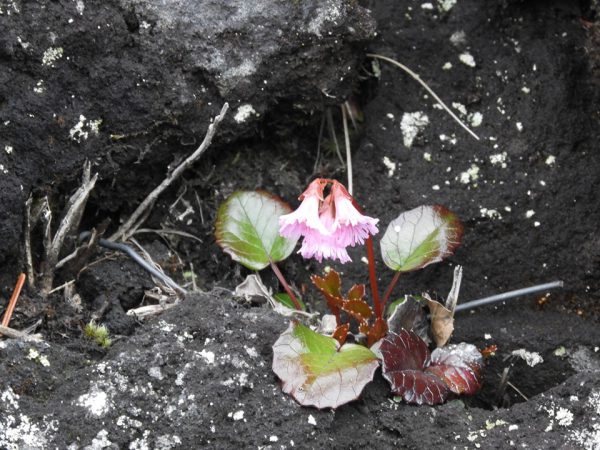 Please remember that the park is on top of the mountains, at over 2000m of elevation, and it can get chilly even in the middle of summer.