This is the view from Kazayoke Park.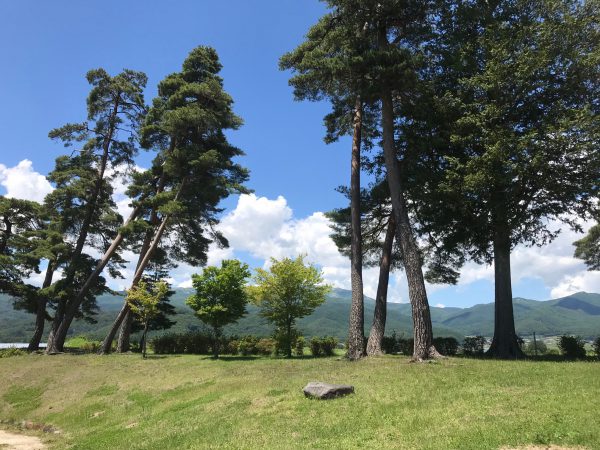 The park is located in the rural village area at about 1,000m, along the Eco-line road. The giant red pines were planted here in the Edo period to protect the rice fields on the foothills of the Yatsugatake from strong winds (as the name kazayoke -"ward off the wind"- suggests). There are a few benches scattered around the park, making it a great place to relax.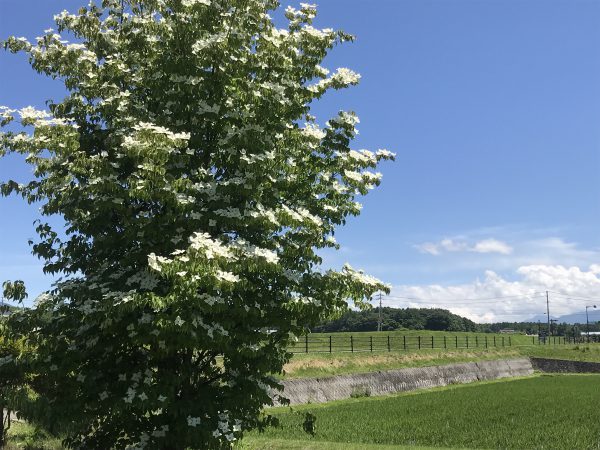 The park is provided with both a parking lot and toilet. If you don't have a car, though, don't worry. You can reach it with an easy walk from Jomon no Yu hot spring. By the way, the beautiful Dogwood flowers near the parking lot are in bloom.