Lotus flowers are in full bloom in the Anayama area of the Tamagawa, Chino!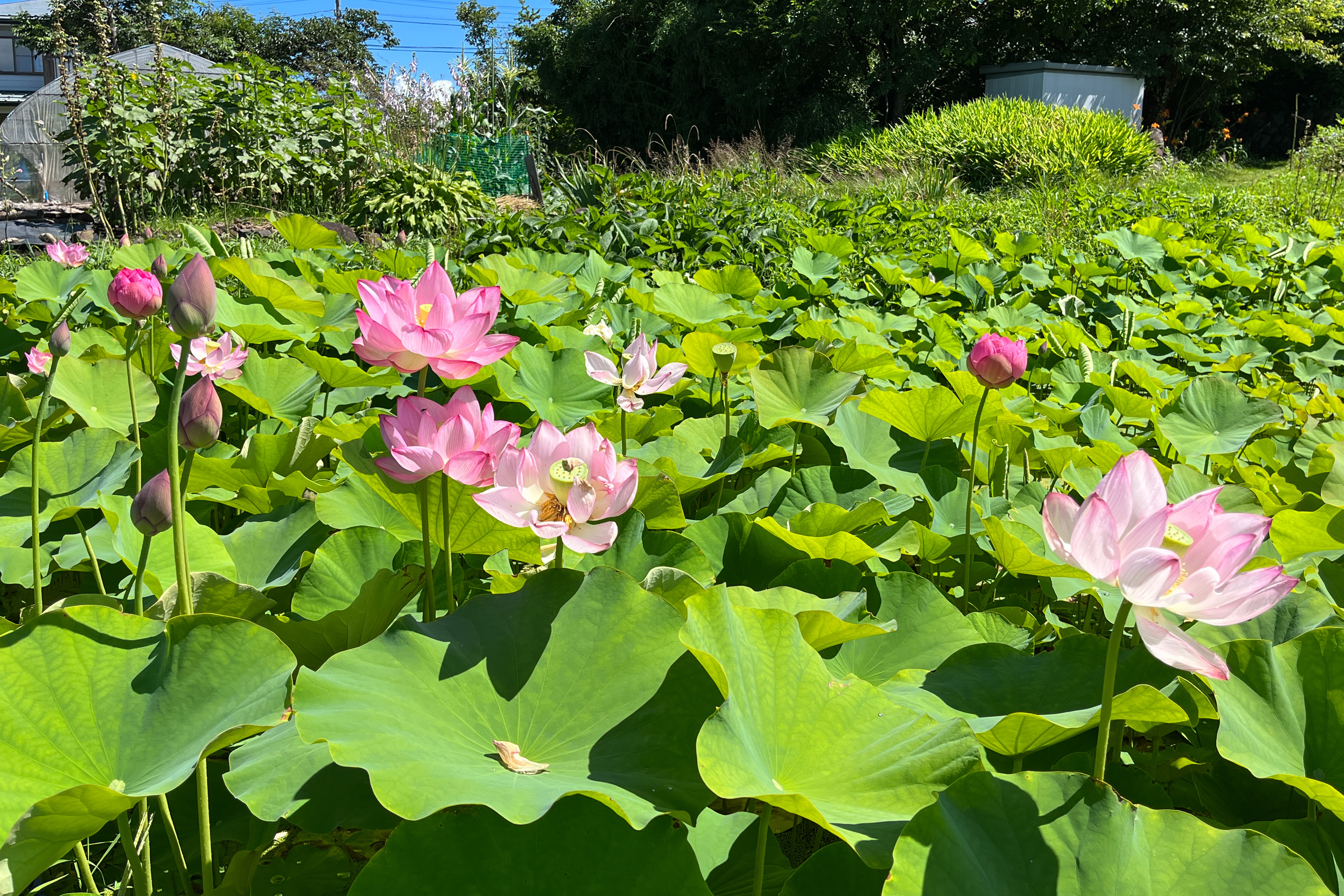 Under the Yatsugatake blue sky, pale pink flowers create a vivid contrast.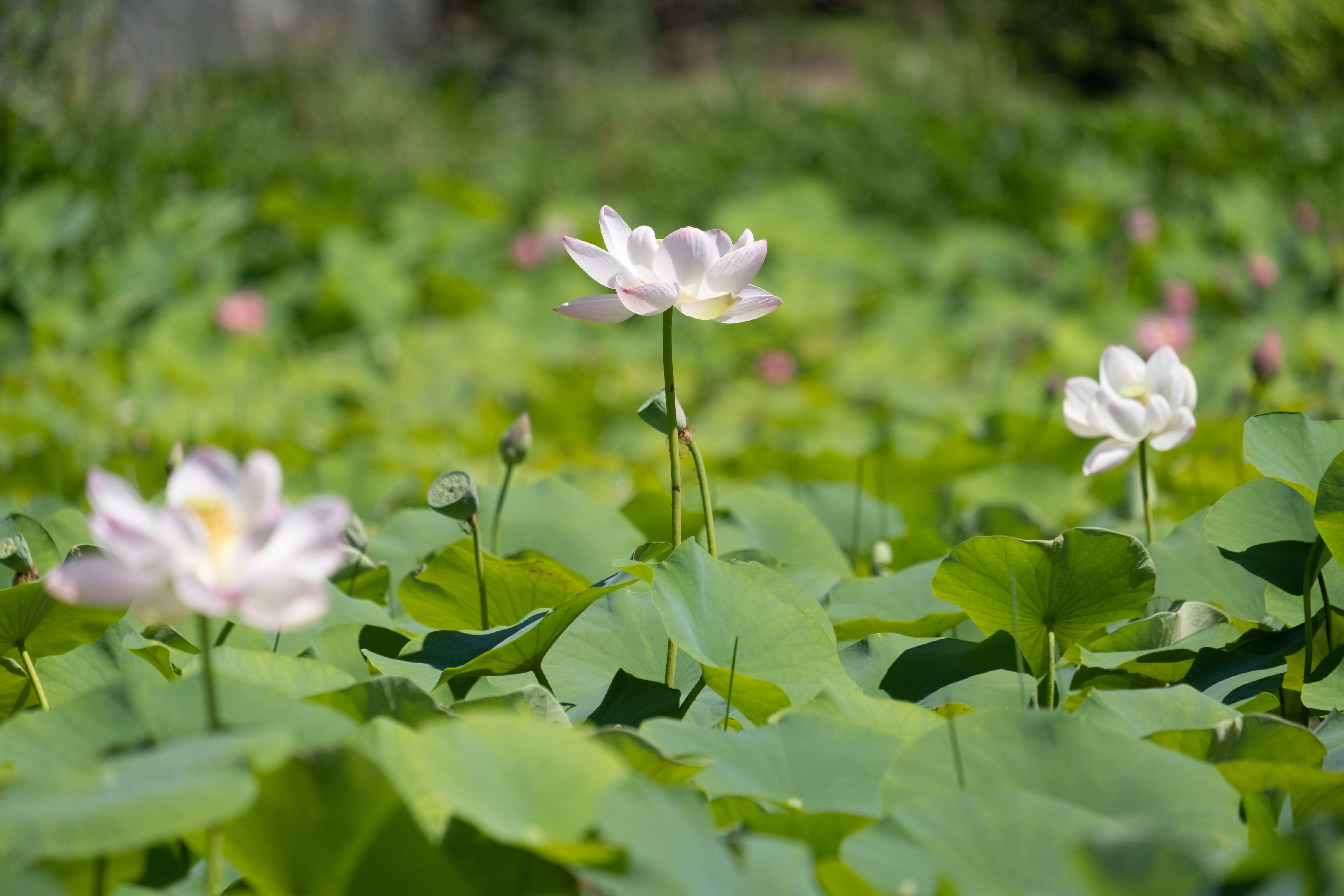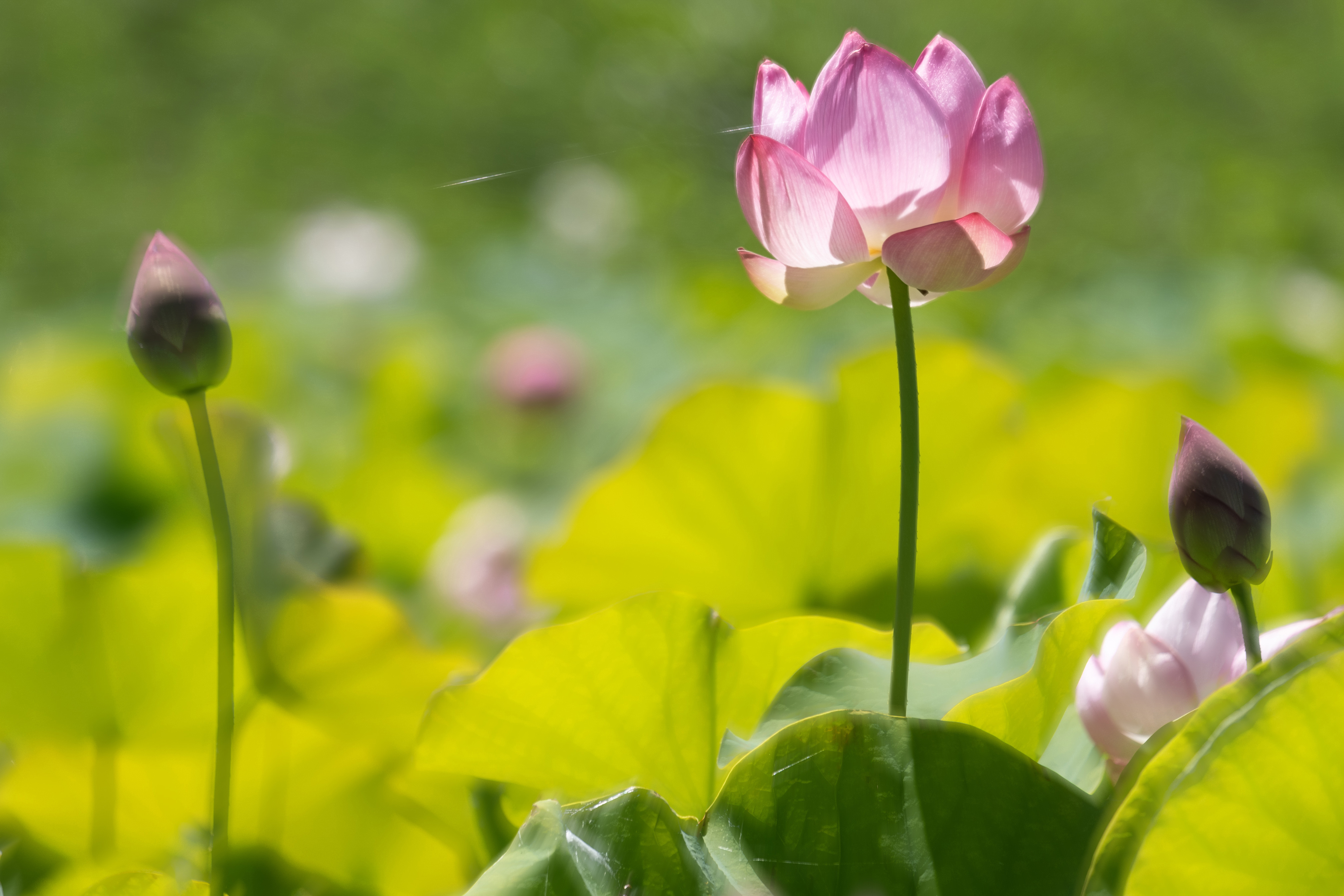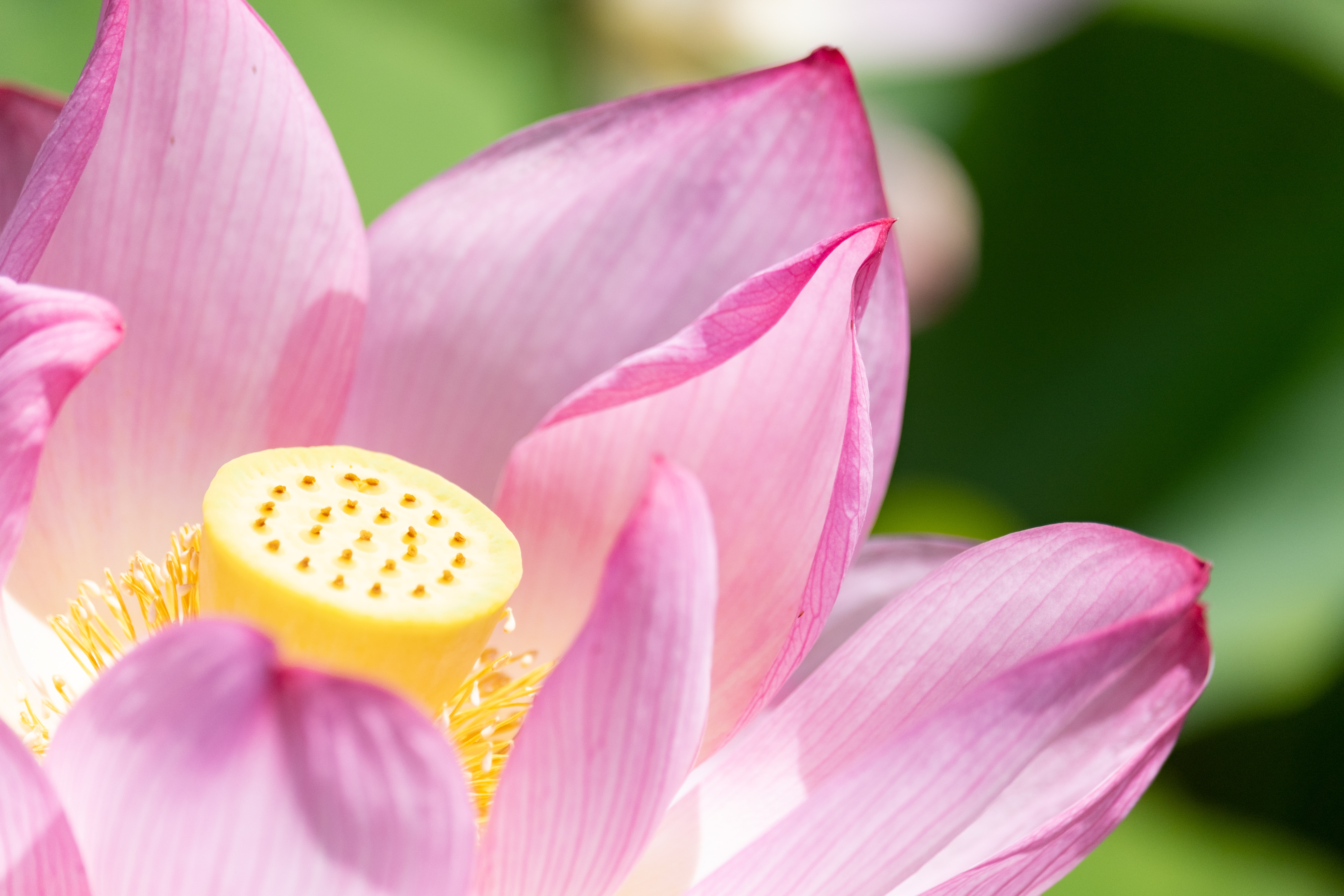 Flowers that open in the morning will close by the afternoon, so early morning is the best time to catch the flowers in bloom!