Oshidori-gakushi Falls, flowing from the uppermost stream of Yokoya Gorge, is just a 10-minute walk from Mishakaike Pond. We were just in time to enjoy the vibrant green foliage of summer.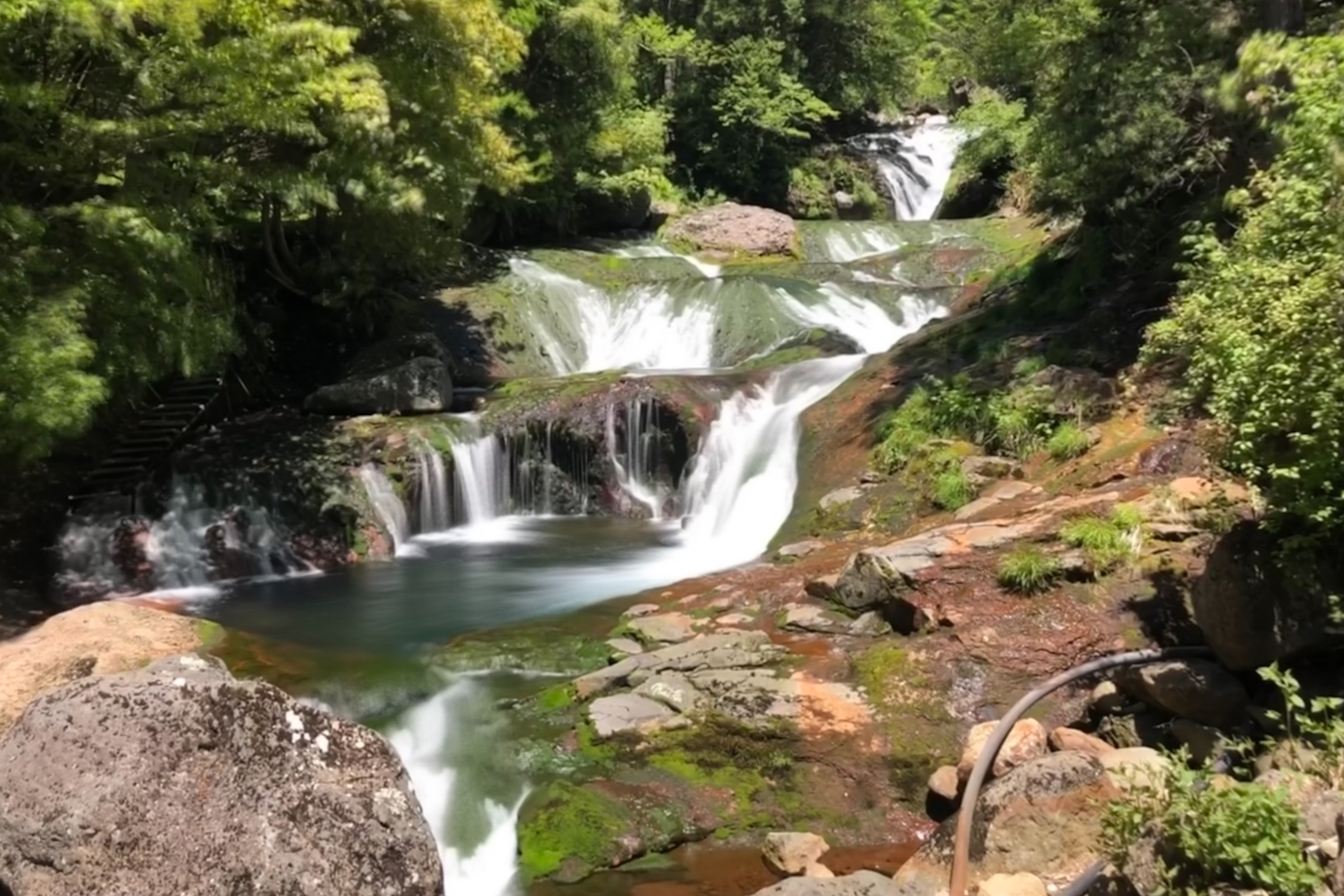 Bright green Chatsubomi moss peeks out from under the falls. The contrast of the cool blue water flowing over the reddish rocks and green moss is quite lovely.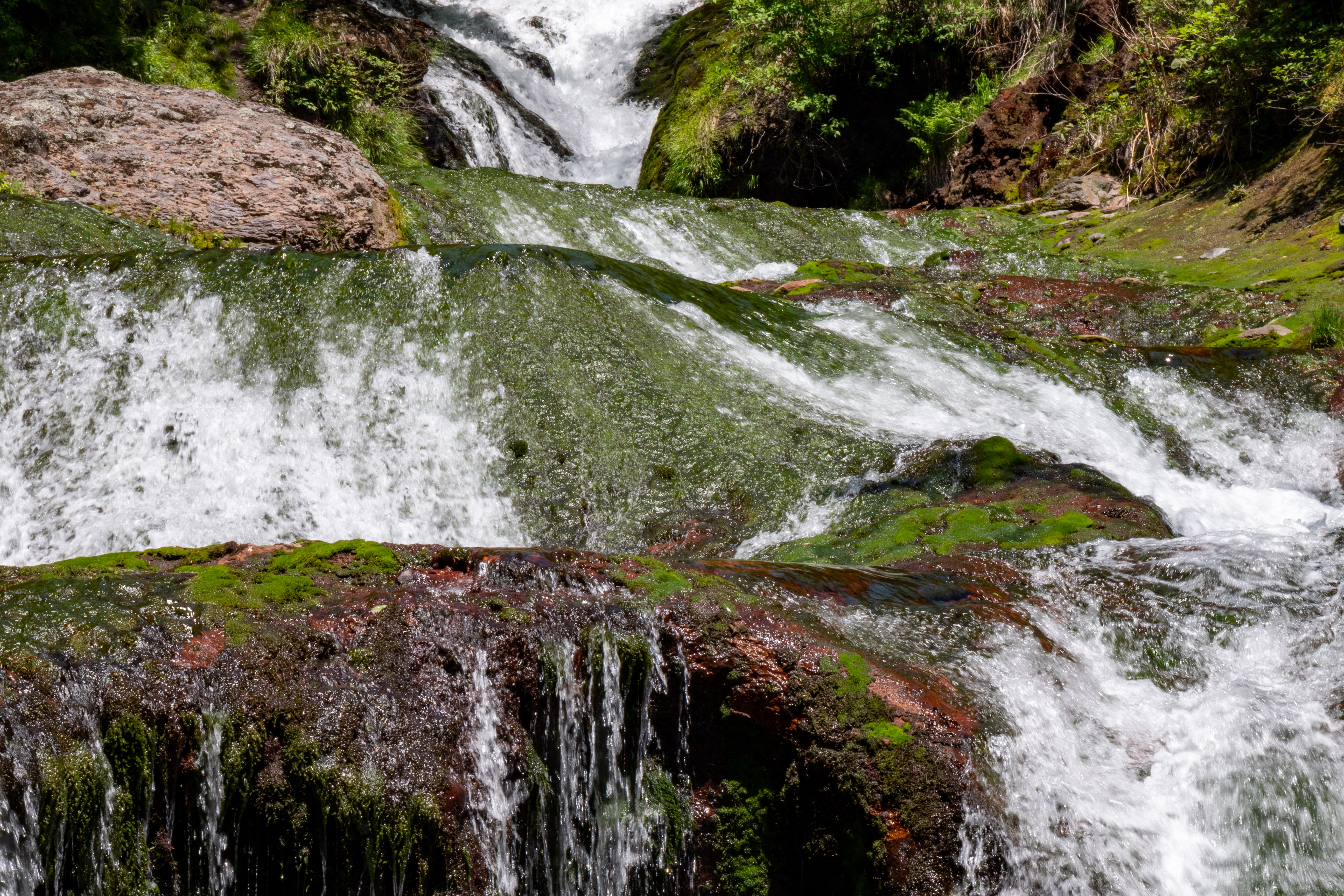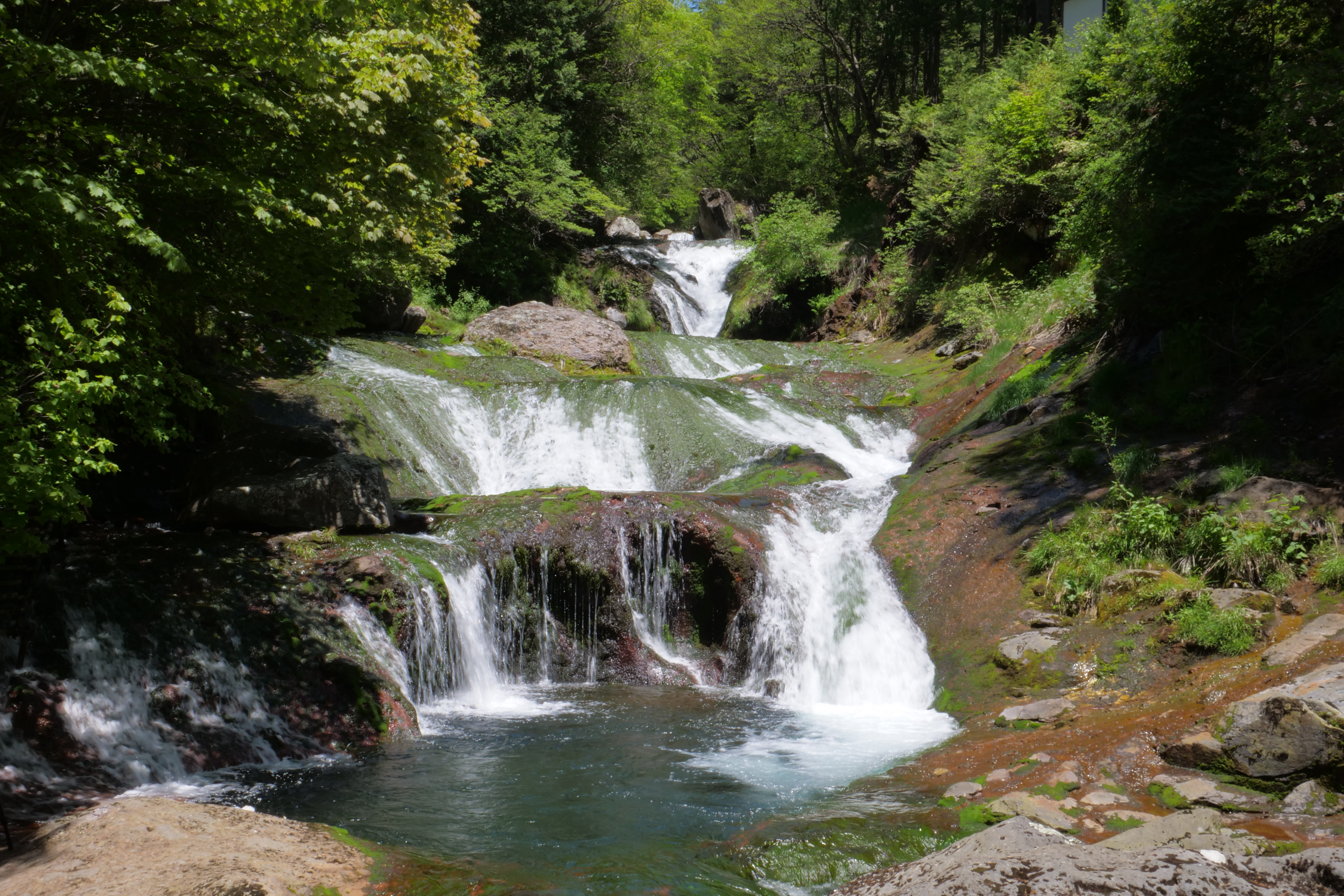 Around the area, common wood sorrel wildflowers are in bloom.