Today at Mishakaike Pond.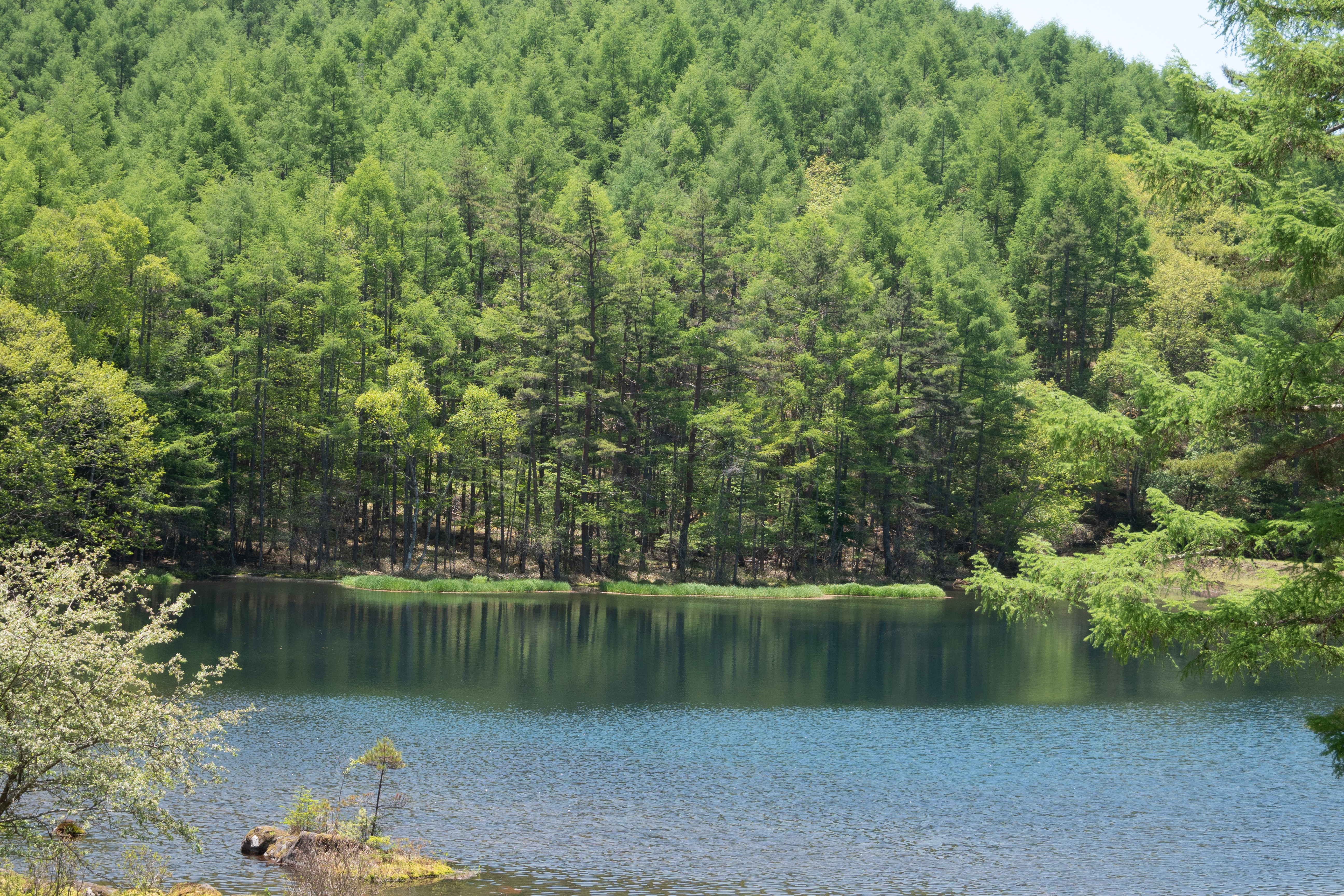 The trees on the shore and the surrounding mountains have turned bright green!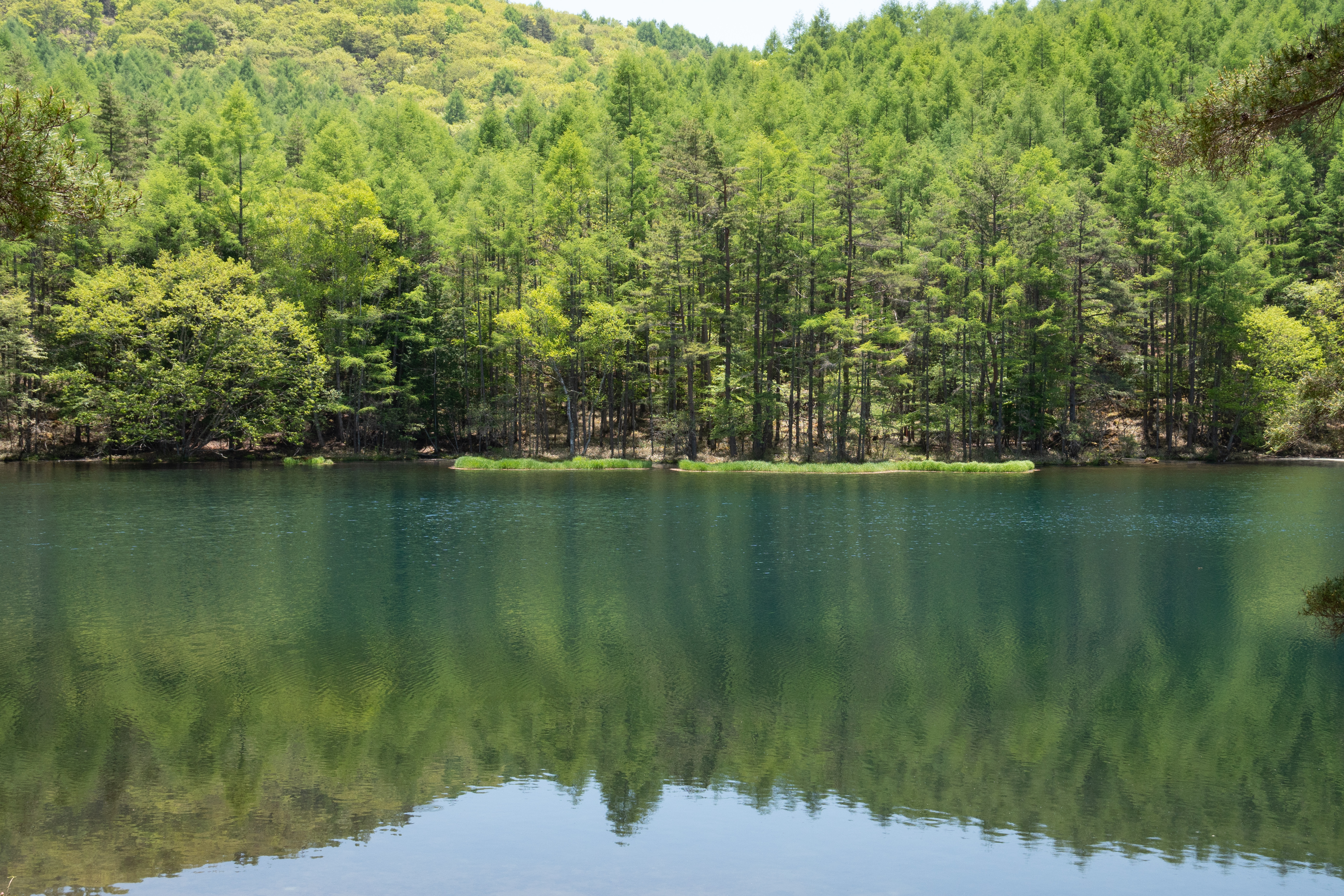 When you visit, you'll be greeted by the songs of spring cicadas. We couldn't see the reflection of the trees today, but the breeze from the lake was quite refreshing.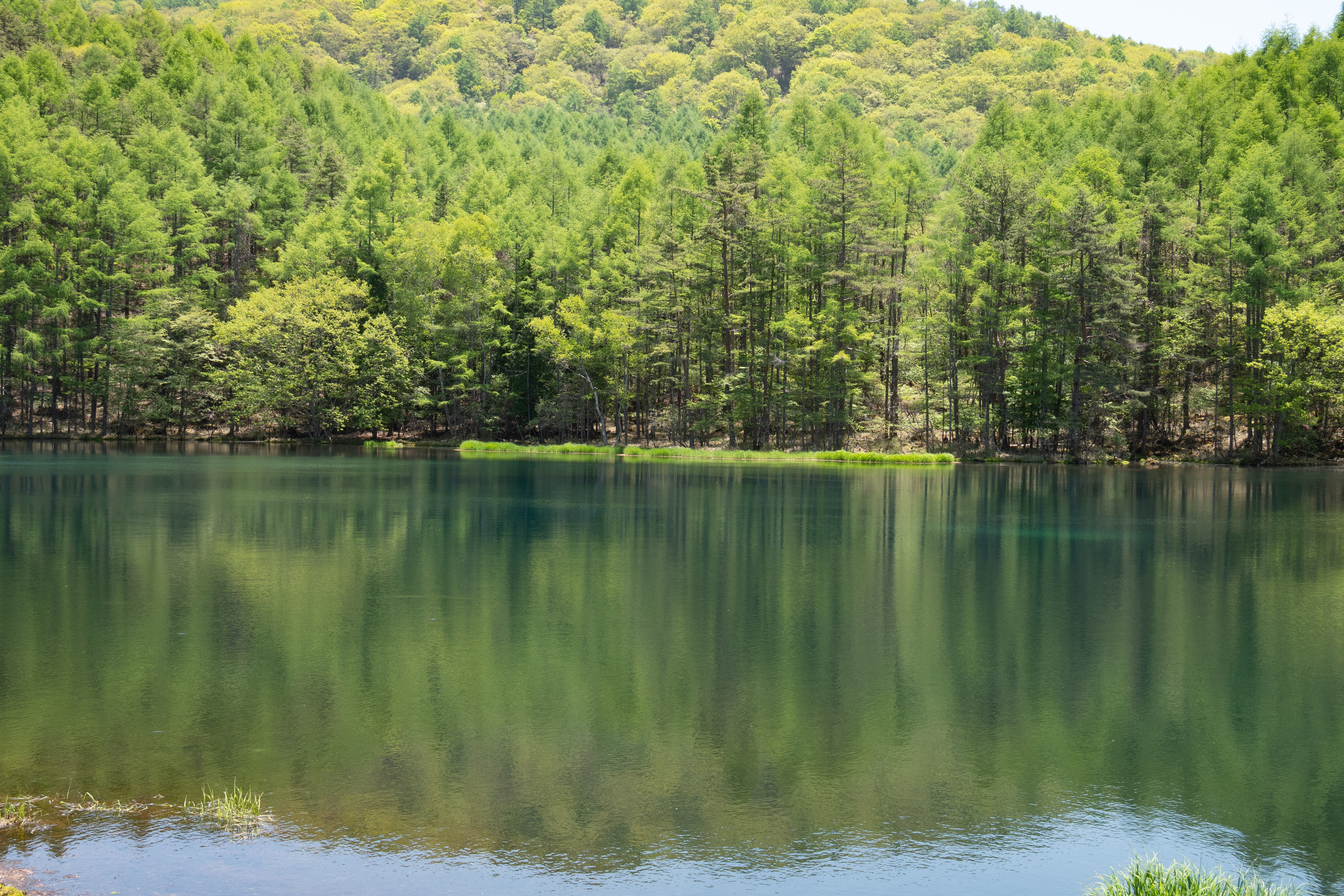 The Toringo crabapple tree on the shore is now in full bloom.