The recent warm weather has brought us beautiful cherry blossoms across the city!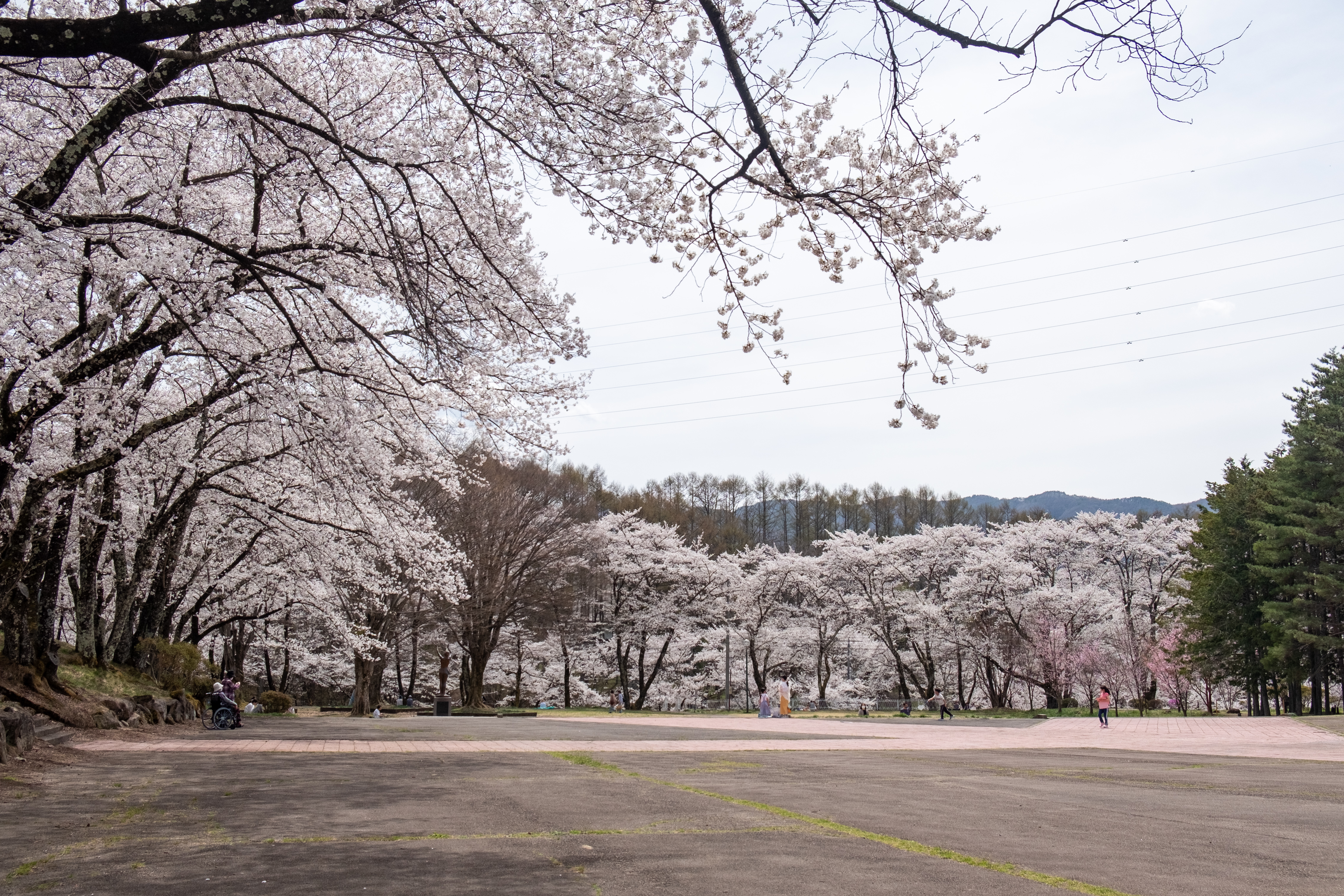 Catch the flowers in full bloom at Chino City Sports Park.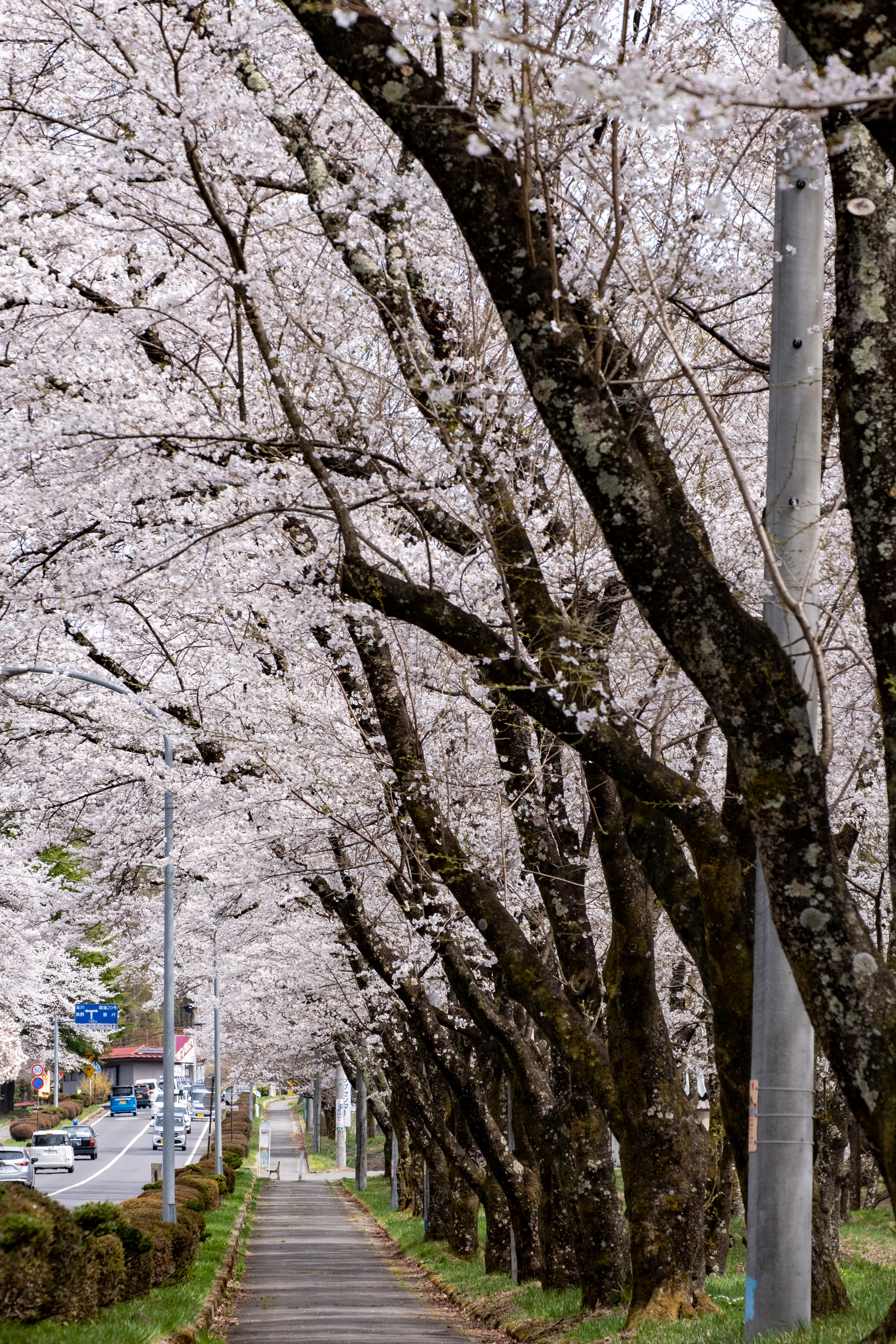 A snowy Mt. Amida framed by spectacular cherry blossom trees. At night, you can enjoy a different view as the trees are lit up until 10 p.m.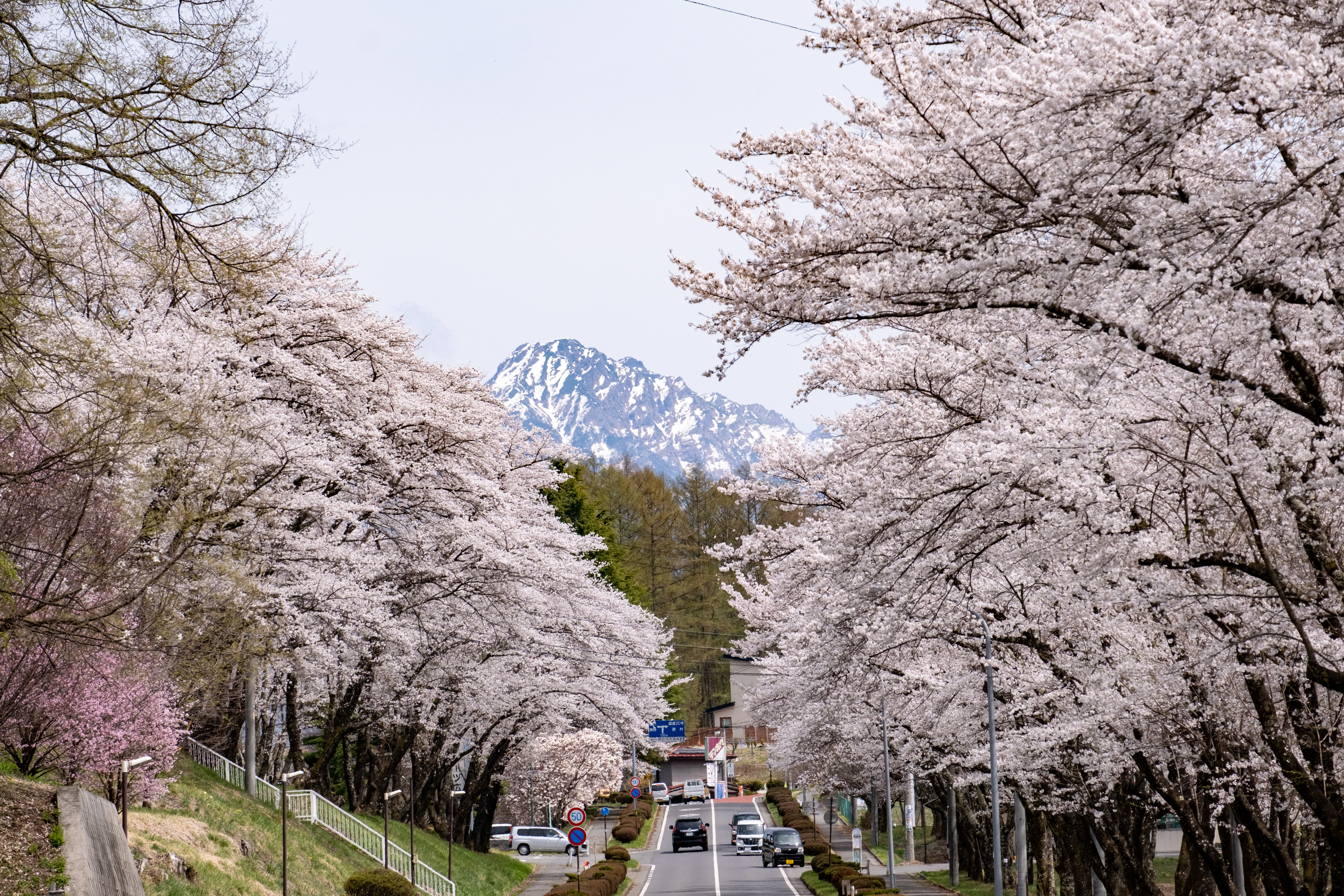 The weeping cherry blossom tree in Tamagawa district (a natural monument of the city) is also in full bloom.