While sakura have started blooming in Tokyo, it's snowing in Chino! Will this be our last big snowfall of the season?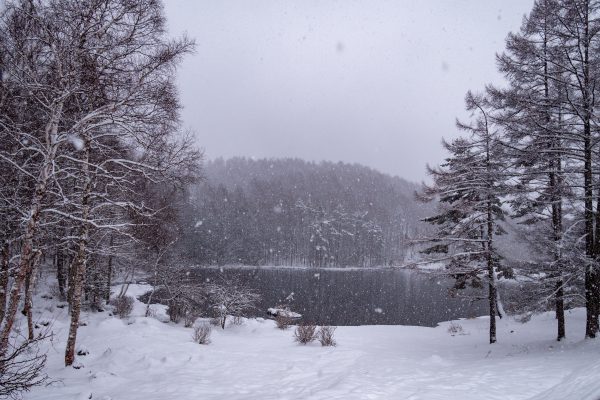 A completely different scene from yesterday's Mishakaike Pond.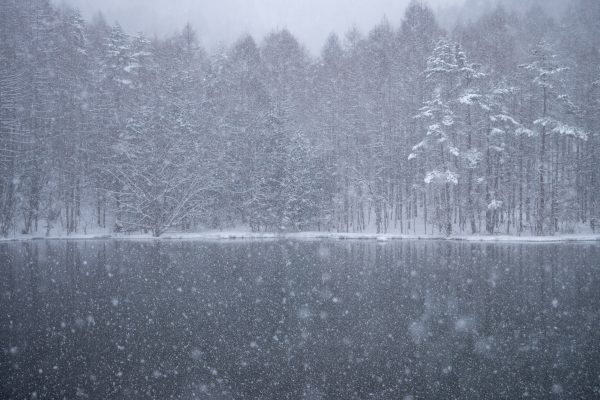 Waterfowl enjoying a swim as the ice covering the pond has finally melted.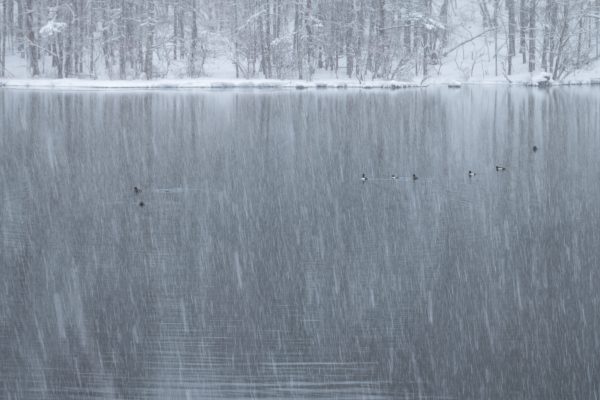 The sidewalk is slippery with about 10 cm of snow yet to be cleared, so please watch your step when visiting.