After a long winter, spring is just around the corner.
Today we visited Ryujin Pond, still half frozen over.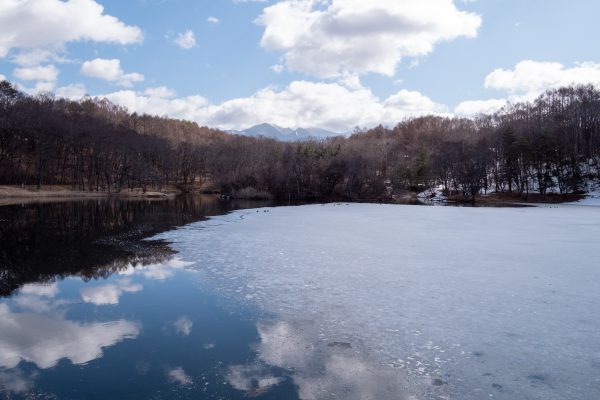 Eastern skunk cabbage peeking out on this warm, sunny day.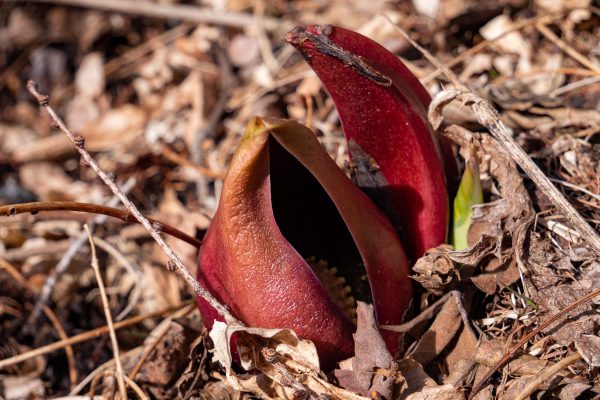 .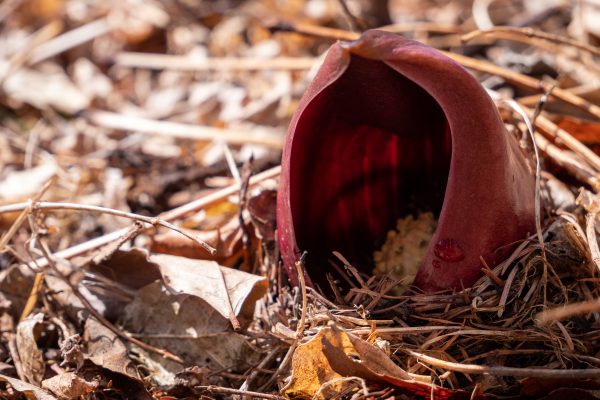 Pheasant's eye flowers behind the Togariishi Museum of Jomon Archaeology. Called "fukujuso" in Japanese, these yellow blossoms are said to bring happiness.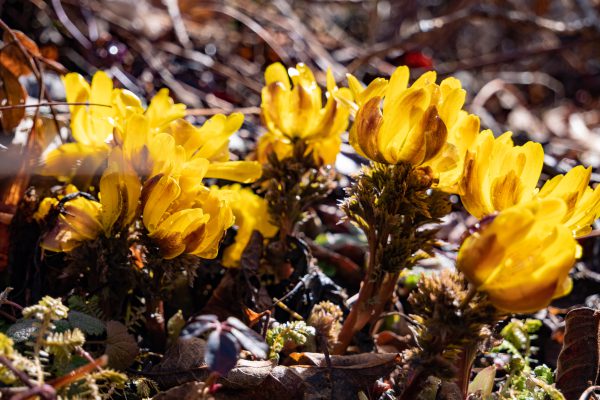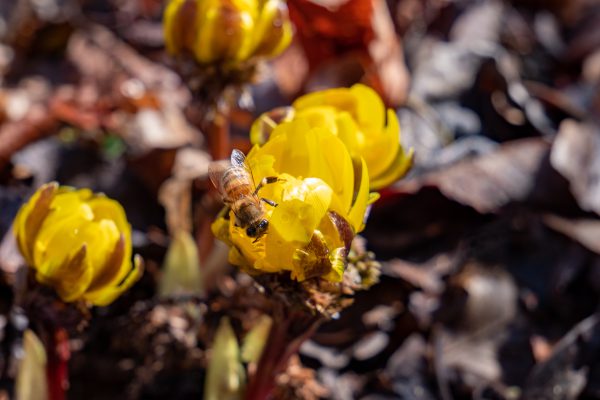 The warm sunshine makes it feel like a late-April day.