The 2022 Onbashira guide book published by Shinano Mainichi Shimbun is now on sale at the JR Chino Station Information Center!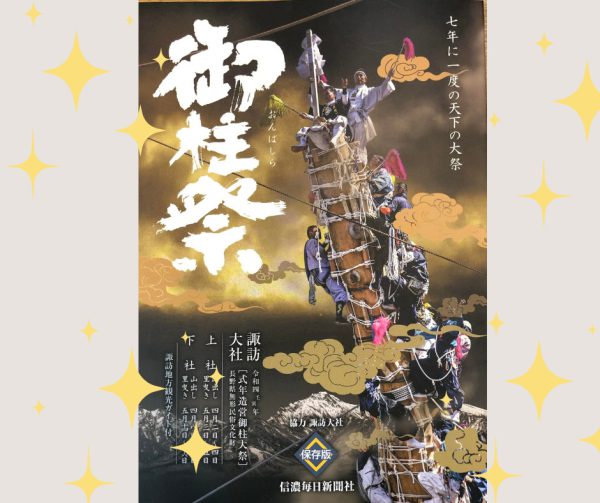 Price: ¥550 (¥500+tax)
Language: Japanese
Learn about Onbashira, a special festival held once every 7 years in the Suwa region. April 2022 marks the start of the next Onbashira, with festivities continuing through May 2022. This guidebook explains the history of Onbashira and includes maps of the Kamisha and Shimosha areas of Suwa Grand Shrine, as well as photos from the 2016 festival. Offering a wealth of information on gourmet food, onsen, and special products in the area, this guidebook is a great gift for family and friends visiting from other prefectures.