Even in late February, Chino City continues to see cold mornings with temperatures dropping below 10°C. Thanks to this cold weather, we can enjoy the incredible ice art of Yokoya Gorge for a long time.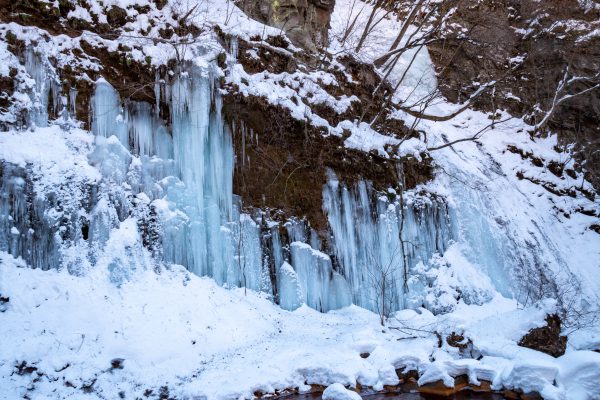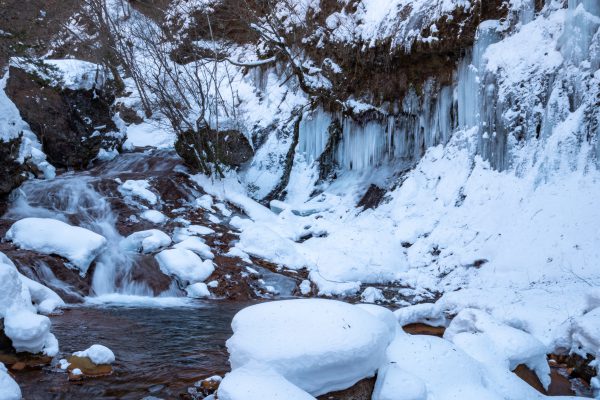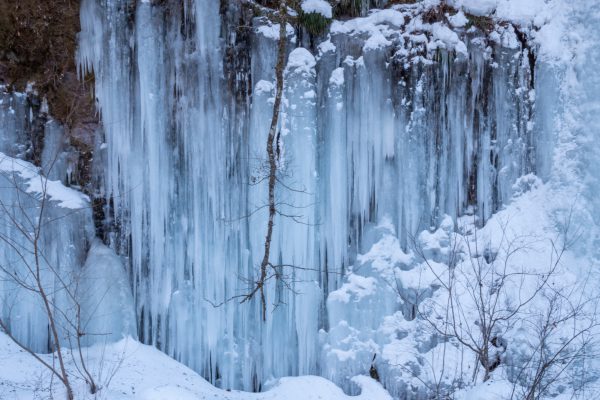 The icefalls at Otomedaki Falls are still frozen as well!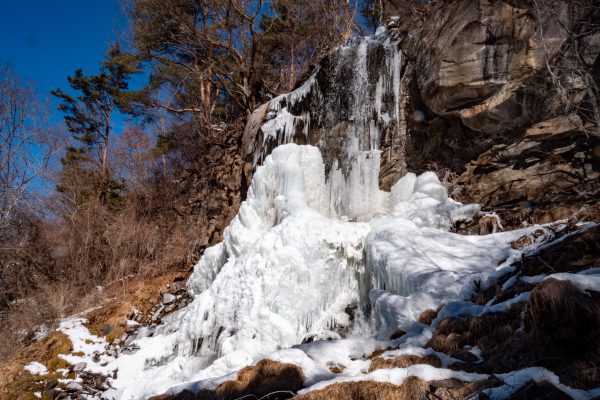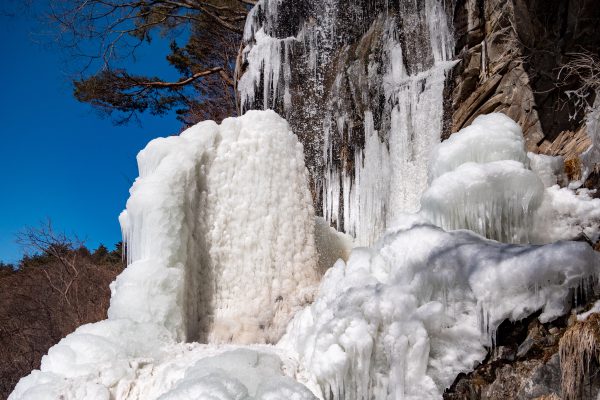 Note: The stairs leading down to Otomedaki Falls are frozen, so please be sure to have appropriate footwear and watch your step as you visit the falls.