Oshidori-gakushi Falls, flowing from the uppermost stream of Yokoya Gorge, is located in Oku Tateshina just a 10-minute walk from Mishakaike Pond. The falls are popular in summer and autumn, but not many know the beauty of the area in winter.
Enjoy the spectacular contrast of the crystal-clear water cascading down the reddish rocks covered in ice, snow, and Chatsubomi moss. You can also see a rare icefall at the top of the waterfalls!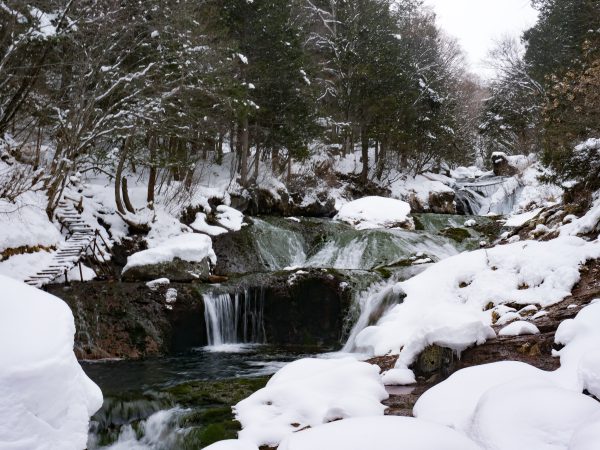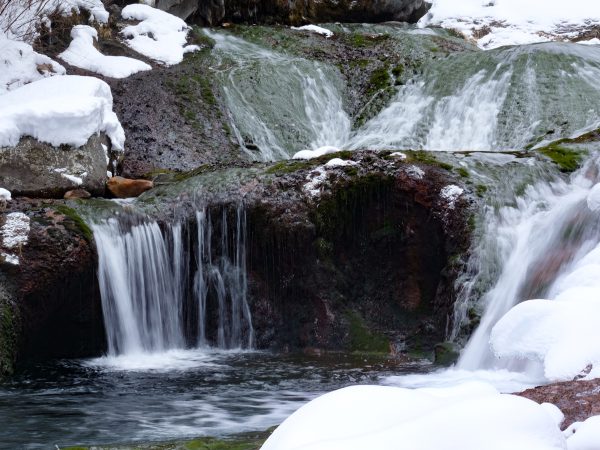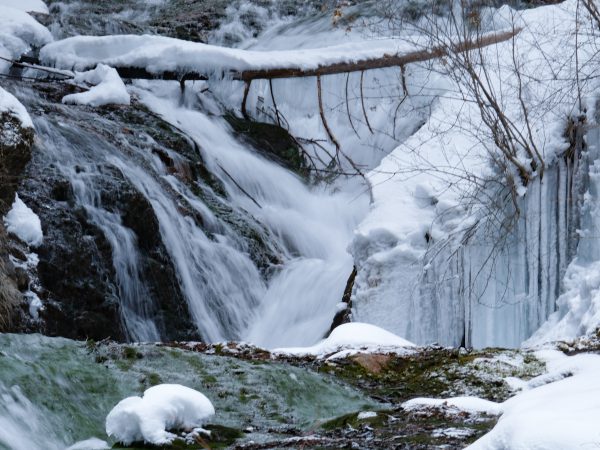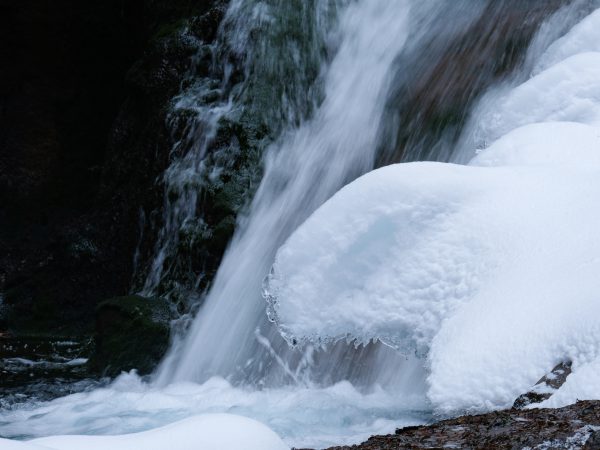 Be sure to wear snow boots with a good grip as the snow and ice around the waterfalls have not been cleared.